One bag of charcoal is GH₵90. A 14.5kg of liquified petroleum gas (LPG) is GH₵240. What will you opt for?
That was the disturbing reality that confronted me last Sunday when my wife called out from the kitchen to announce the sudden death of the flames under the food she was cooking.
Our backup cylinder was also empty.
Weeks before, she had prompted me to fill the standby cylinder to prevent the situation we found ourselves in. I had procrastinated the journey because of the long drive involved. Of late, almost every Ghanaian, except those who get free fuel, keep their eyes on the fuel gauge.
For years, I have preached to my wife and all those willing to listen about the havoc we wreak on the environment any time we light coal pots.
LPG vs charcoal prices
I'm an avowed tree hugger and deeply loyal to LPG. Yes, LPG is a fossil-fuel product. But it is much cleaner. Besides lower CO2 emissions, LPG doesn't release pollutants, including soot, that have an immediate effect on the environment.
Of late, however, the increasing cost of LPG means re-examining our options. In January last year, 14.5kg of LPG gas was GH₵ 67. By March it jumped to GH₵89. In October, it was GH₵130.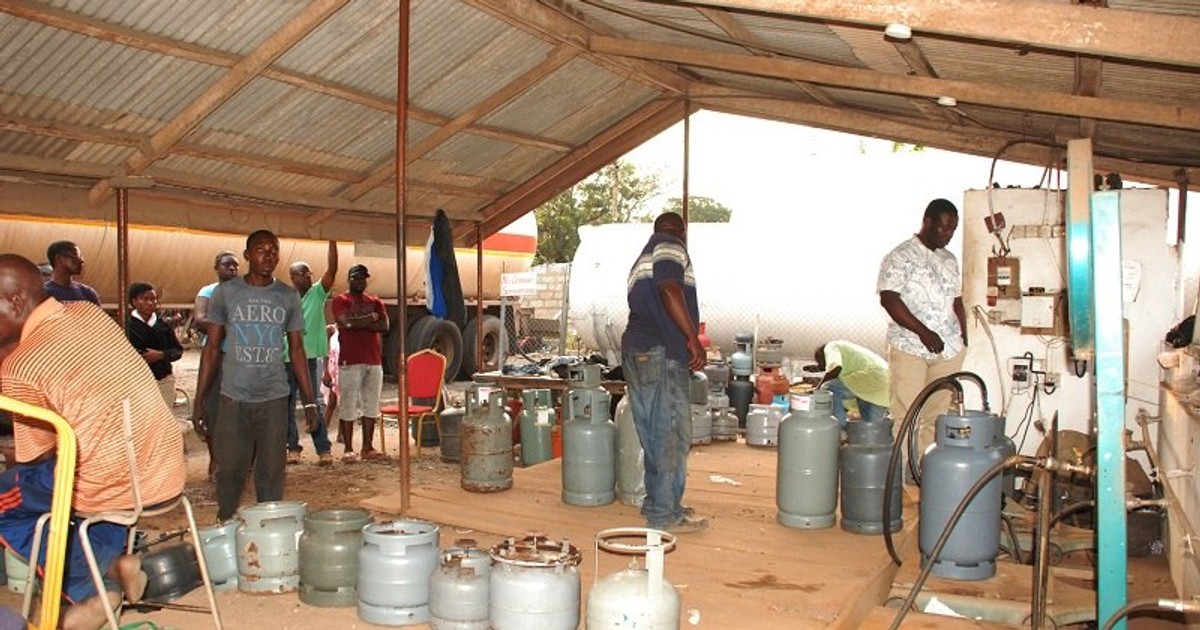 Since then, the steep climb has continued. From January last year to now, the cost of LPG gas has almost quadrupled.
If the government had been true to itself, it would have realised that it would struggle to attain the 50% LPG access for Ghanaians by 2030, which is the target of the National LPG Promotion Policy.
Statistics from the National Petroleum Authority (NPA) indicate that as of October 2022, only 36.9% of Ghana's more than 30 million population use LPG. This is up from 24.5% in 2017.
The NPA's Chief Executive, Dr Mustapha Hamid, attributed it to "… challenges such as slow uptake in particularly low-income areas, affordability, accessibility, non-adherence to safety requirements by some operators, old and unsafe cylinders, among others."
More and more people are switching to charcoal because of the cost of LPG. Comparatively, charcoal is cheaper. For my household, 14.5kg of LPG lasts a month. That is an average of GHc8 daily. Assuming a bag of charcoal could serve us for a month, it means we could spend only GHc 3 on cooking fuel.
This is the push factor for all those adopting charcoal. It is cheaper for the home and easily accessible as well.  Although environmentally expensive, there are healthier options, including charcoal briquettes, made from bamboo and other fast-growing trees. However, these options are largely untapped.
 Health hazards of charcoal use
Apart from the environmental degradation that comes with charcoal production, there are health hazards too.
Experts say charcoal contains chemicals called polycyclic aromatic hydrocarbons (PAHs), which have the potential to cause cancer and other serious health problems when consumed over a long period.
PAHs are a group of hundreds of different compounds that are produced during the incomplete combustion of carbon-based materials, including gasoline and wood. They have also been found in cigarette smoke, vehicle exhaust, and coal emissions. Sources of contamination include the air we breathe, the water we drink, and the foods we eat. Studies suggest that long-term exposure to low levels of PAHs can be toxic to humans and cause reproductive problems, brain damage, and cancer.
The World Health Organisation estimates that about 5% of cancers in the world are caused by smoking or exposure to other carcinogenic substances, such as PAHs. The exact association between cancer and PAHs is not well understood. However, some evidence suggests that they promote the formation of tumours by interfering with the action of enzymes in the body.
In short, charcoal is not safe. But we are cutting down more trees to burn more of it.
And even more in search of gold.
In 2021, the government launched the Green Ghana project as part of an aggressive national afforestation/reforestation programme to restore the lost forest cover of Ghana and to contribute to the global effort to mitigate climate change.
It became a media confection because the government had some impressive figures to sell. According to the Forestry Commission, more than 25 million trees had been planted in the last two years.
While the president and his praise singers milked the political advantage that comes with the green investment, illegal miners are mowing down more trees in our forests.
A talk not walked
  At the ongoing Climate Conference (COP 27) in Egypt, President Akufo-Addo wore verbal gloves in demanding that the West redeem its loss and damage pledges.
Although Africa has been tagged vulnerable because the economy of all African countries is nature-based enterprises, President Akufo-Addo believes Africa remains the vanguard of hope against climate change.
"With her vast land, Africa has the greatest potential to help decarbonise the world by absorbing carbon dioxide through regenerative agriculture that requires less fertiliser and reforestation with strong biodiversity content.
"My government is proud to announce that Ghana will launch projects in these areas, which will tackle at the same time climate change on global and domestic levels and social issues by providing people with dignified and sustainable jobs," the president said.
However, the President is not walking the talk back home.  Illegal miners, including brazen ones from his party and his government's decision to mine in the Atewa Forest for bauxite, are robbing the country of the very forest and biodiversity he touted to world leaders.
It has been weeks since the Mineral Commission revealed that Akonta Mining, a company belonging to the governing party's Ashanti Regional chairman, was illegally mining in the Tano Nimiri Forest Reserve.
But beyond burning some properties at the site, Bernard Antwi Bosiako, popularly called Chairman Wontumi, is walking a free man.
In a story with a similar plot, the Energy Commission decided not to pursue another case of illegality against another NPP Chairman. This time, it involved Dela Zuttah, the party's Afadzata South Constituency chairman in the Volta Region. He was involved in a planned shipment of 21 containers of charcoal, which the commission described as the biggest consignment of illegal charcoal it has ever seized.
These two incidents and many others do not portray a government that would want to go an extra length to protect our environment. This reflects in the cost of LPG and the other unpunished illegalities in our forests.
Ghana is currently experiencing what experts say is the biggest onslaught on the environment through illegal mining. Not tackling these and talking big at climate change conferences is meaningless.
Climate change is real. It is washing away communities along our coast. It is making weather patterns too unpredictable for our farmers to plan, thereby threatening food security. Tropical diseases are going up because of increasing warm weather.
While the government cannot control all the drivers of climate change, it has the power to ensure that LPG prices are within the means of households and that the wanton destruction of our forest for charcoal is reduced.
The time to act is now!