It was the hope of Madam Naomi Tabi that her son would pass his Basic Education Certificate Examination (BECE), go to the Agogo State College he always wanted to go to, become the soldier of his dream and finally liberate the family from abject poverty.
However, the high ambitions of making it in life crashed when her son, Atobra, fell into an illegal mining- galamsey – pit in their neighbourhood and, died. The incident occurred just two weeks after he finished writing his BECE at the Manso Nkwanta D/A Basic School.
"He left home that day with three other boys and returned. As a nursing mother, while I retired to bed that evening, he left again and never returned. We only heard a knock on our door and people unceasingly screaming our names to announce the tragedy," she said.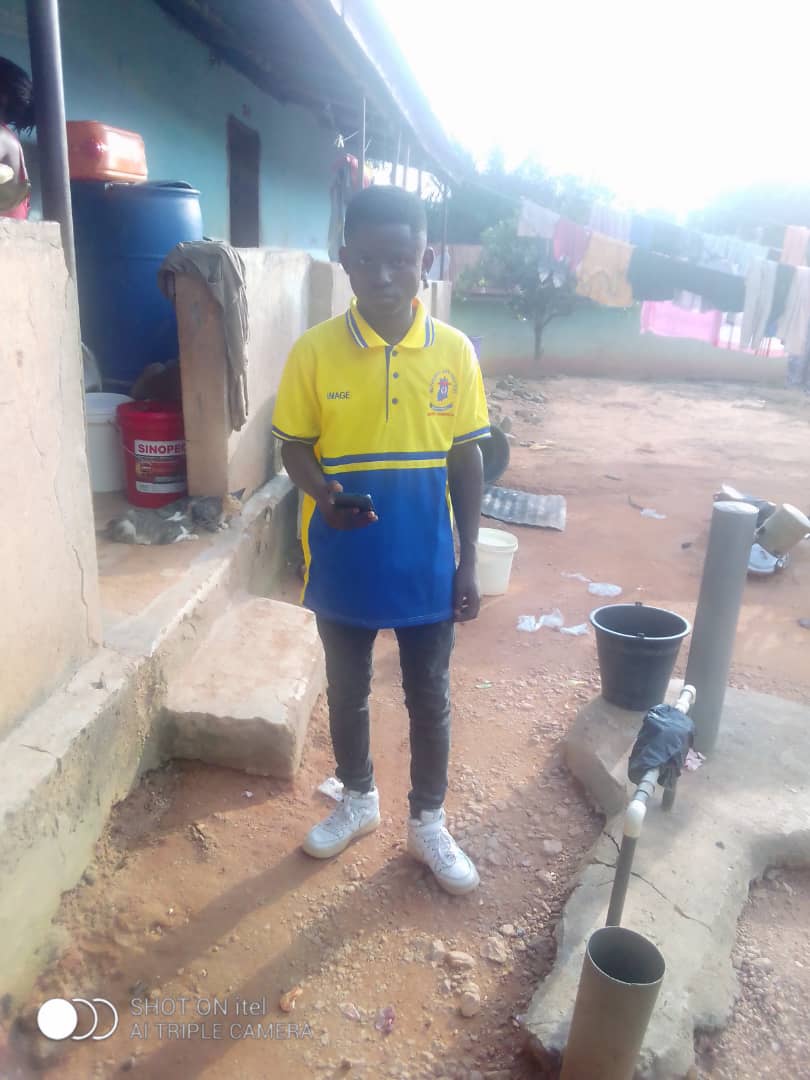 Samuel Anim was 16 and full of life and hope. His dreams were not limited to Manso Nkwanta alone. He always wanted to relocate to Kumasi, where he thought his dreams had better prospects of materialising.
Samuel Anim died on November 8, 2022, at 10 p.m. after he followed three other friends to the galamsey site. The owner of the site had already denied them access. His friend said they had mined gold from the area before so, though they were sacked, they decided to go in the night when the owner of the site would not be around.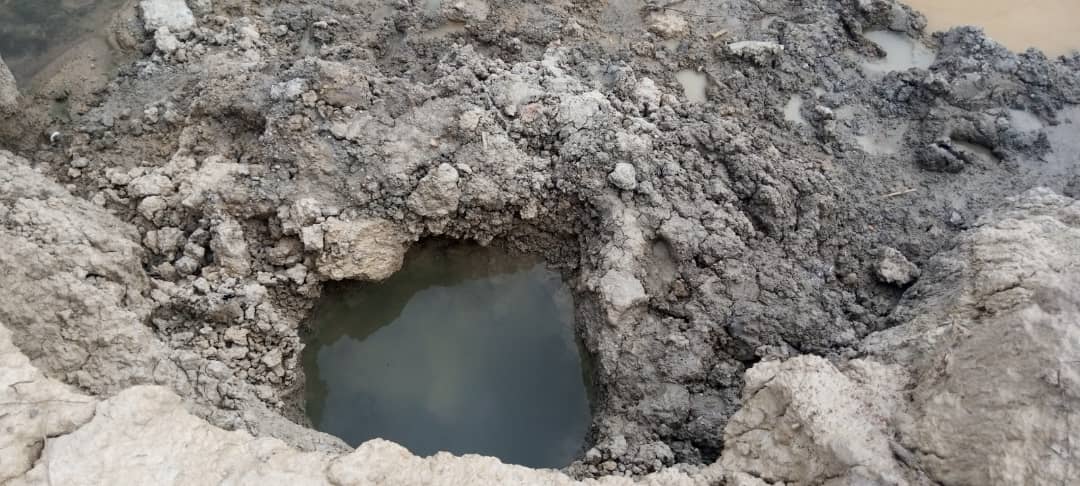 With hands thrown over her head, Naomi lamented, "I am handicapped because of the surgery I had during childbirth. He has been the one helping me with house chores and other activities as well as doing this to feed himself."
The people of Manso Nkwanta, Asuminya and Bebouabowu in the Amansie West District have been experiencing this heartbreak and have come to live with it because illegal mining is the major source of livelihood there.
According to a resident and a parent, Edward Asuming, "Drowning doesn't stop one from taking water."
"We have destroyed our own land with illegal mining. We are responsible for whatever is coming our way, but we are not ready to stop or let go galamsey because it is better than farming."
"This child went for money," he said. "If things had gone well for him, he would have got the price of one cocoa bag, which is 880 cedis. How do you manage and discipline such a child as a parent when he is obviously richer than you are?"
In Amansie West, there is no fear of death with the illegal mining pits now in the homes, as some residents have to work in the pits. Children swim and play in these muddy streams call Subini.
A month before Samuel's death, an Assistant headmaster in the Amansie South District slipped and fell into a galamsey pit, which led to his death.
The National Disaster Management Organization (NADMO), says "Last three months, we had two people who drowned' and "it's becoming normal we at NADMO have been doing our best by visiting the sites and giving them education, but they don't listen to us."
The Law
The Mineral and Mining Regulations, 2012 (L.I. 2182) and the Environmental Assessment Regulations, 1999 (L.I. 1652), require small-scale mining (SSM) companies to ensure that all areas degraded by their operations are reclaimed.
Twenty-two years after the passage of L. I 1652, small-scale mining companies operating in the country often fail with the requirements to post reclamation bonds, according to the Auditor-General's report.
"I will be selling two concessions to someone tomorrow. They are about fifty acres of land. I am making about 1 billion [GHS100,000] cedis and after I sell this land, I do not care what they do to it. I do not care whether they cover it or not," a resident of Amansie West told The Fourth Estate.
Residents here say the government cannot stop galamsey in the district because they cannot sit on money while they go hungry.
The writers of this report, Diana Boakyewaa Amoako and Vincent Kevin Nugah, are Fellows of the Next Generation Investigative Journalism Fellowship at the Media Foundation for West Africa.
YOU MAY ALSO WANT TO READ:
Only two Chinese citizens in Ghana's prisons despite hundreds arrested for illegal mining