The International Day to End Impunity for Crimes Against Journalists is observed annually on November 2. The day serves as a sombre reminder of the crucial role journalists play in countries across the world and the dangers they encounter in the pursuit of truth.
It is a day set aside to draw attention to the pressing need to protect journalists and end the practice of crimes against them. This day was set aside largely due to the murder of two French journalists, Ghislaine Dupont and Claude Verlon,  in Mali in 2013.
As watchdogs of society, journalists expose stories that could otherwise go unreported, enlighten the populace, and hold the powerful accountable, but when they carry out this important function, journalists frequently find themselves in risky circumstances and are subject to abuse, threats, and violence. Sadly, many of these journalists have paid the ultimate price for their steadfast commitment to the truth.
The pursuit of truth and the fundamental role journalists play in shaping society cannot be overstated. Yet, in recent years, Ghana has seen an alarming rise in assaults on journalists.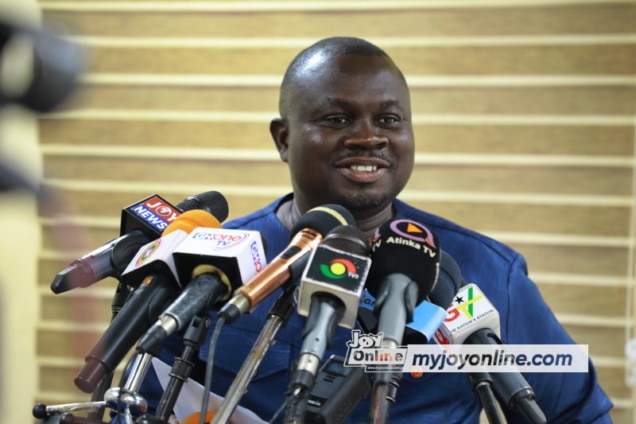 According to the President of the Ghana Journalists Association, Albert Dwumfour, Ghana has recorded 46 cases of assault on journalists from 2019 to 2023 and fears there will be an increase as the 2024 election in Ghana is fast approaching.
"From 2019 to 2023, we have recorded 45 cases of assault on media practitioners and institutions, which means nine such attacks occur every year. But in 2023, although the year is yet to end, we have recorded 12 attacks, far more than the average level of nine. The data is even more in October 2023, we even recorded an average of one per week."
What's even more disheartening is that a substantial majority of these cases—38, to be exact, out of the 46 cases remain unresolved. This statistic paints a troubling picture of impunity, where the perpetrators roam free and justice remains elusive.
The latest attack on a journalist occurred on October 22, 2023, when GHOne TV presenter Lantam Papanko was allegedly assaulted by security personnel of the National Chief Imam on the Ofankor-Amasaman road.
Mr Dwumfour said this could get worse as we inch closer to the 2024 election because the majority of these cases were not resolved to serve as deterrents to perpetrators.
He, however, threatened that journalists may lay down their tools if this trend is not reversed.
"We cannot allow the attacks on these media practitioners and institutions to continue; we shall fight back fiercely against such attacks and in so doing, we shall deploy our strongest weapons, including taking legal action, laying down our pens and microphones, and calling for blackouts on bodies, corporates and individuals that attack media practitioners or institutions," he said.
The worrying rise in violence against journalists is of concern to Ghana's Minister for Information, Kojo Oppong Nkrumah, who said at the 27th GJA Awards held on October 29, 2023, that the lack of swift prosecution and insufficient punishments for these crimes is unfortunate.
"It is a disheartening trend that is becoming a blot on our democratic credentials as a country.
"Journalists should not have to fear for their safety while doing their jobs. Journalism is a noble and important service to our nation; it is not a crime. Often, the perpetrators do not receive swift and severe enough punishment," Mr Nkrumah said.
Addressing this trend requires a collective effort from the government to ensure the safety of journalists and safeguard the freedom of the press. It also demands a societal ethos that reveres the importance of an independent, fearless press.