In recent times, Ghana has seen an alarming increase in attacks on journalists, raising concerns about the country's press freedom. As a journalist dedicated to truth and transparency, it is critical that I write on these attacks within the framework of the 1992 Constitution, which enshrines the ideals of free expression and the press. This opinion aims to bring attention to the important subject of attacks on journalists and advocate for the protection of our fundamental rights.
Ghana's 1992 Constitution, often regarded as one of Africa's most progressive, clearly emphasises the necessity of a free press in a flourishing democracy. The right to free speech and expression, including freedom of the press, is guaranteed in Chapter 5 by Article 21(1) (a) of the Constitution. This constitutional provision emphasises the critical role that journalists play in fostering transparency, accountability, and human rights protection in our society.
It reads: "All persons shall have the right to freedom of speech and expression, which shall include freedom of the press and other media."
Despite these fundamental safeguards, journalists in Ghana continue to experience threats, intimidation, and violence. These attacks on journalists threaten not only the lives and well-being of those dedicated to bringing information to the public but also the very fabric of our democracy.
Watchdog 
A free and vibrant press is an essential component of any healthy democracy. Journalists act as watchdogs, keeping those in power accountable and informing the public. Attacks on journalists jeopardise this critical function, undermining democracy's basic underpinnings. In spirit and language, the Constitution mandates the protection of journalists in order to safeguard the democratic ideals that Ghanaians cherish.
On October 7, 2023, at precisely 9:00pm on UTV Showbiz, an entertainment program, some ruling New Patriotic Party (NPP) members attacked the studios of UTV and sabotaged the program.
Audiences were left unattended to for quite sometime before the show resumed. In a peaceful democracy like Ghana, this is simply unacceptable.
UTV is a Ghanaian private television station. It is owned by Despite Media Group, one of the country's leading media businesses.
When the issue went to court, an Achimota Magistrate Court convicted and only fined the 16 NPP members who invaded the premises of UTV and obstructed its primetime show.
According to the court, each person is to pay an amount of GH¢2,400.00 only.
The 16 hooligans were charged with conspiracy to commit crime and rioting. They pleaded guilty to the charges.
Prison is the finest place for these criminals to reform in any true country. As the phrase goes, ignorance of the law is no excuse.
Other attacks against journalists 
March 2016: Latif Iddrisu, a Joy News journalist, was attacked by a group of men during the Talensi by-election. The attackers accused him of biased reporting.
January 2019: Ahmed Hussein-Suale, an investigative journalist who worked on the 'Number 12' documentary that exposed corruption in Ghanaian football, was shot dead by unidentified gunmen on a motorbike. His death raised concerns about the safety of journalists.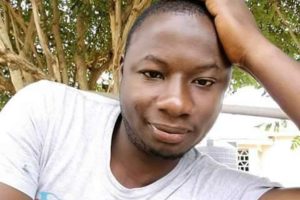 January 2021: Erastus Asare Donkor, a journalist with The Multimedia Group Limited, specifically Joy FM, was attacked while covering the Ejura protest. He faced physical assault and had his equipment destroyed by a mob.
April 2021: Ohemaa Sakyiwaa, a reporter with Adom FM, was assaulted by National Security operatives while covering an event at the Kwame Nkrumah Interchange in Accra.
 May 2021: Godfred Tanam, a journalist with 3News, was assaulted by a group of police officers while covering an accident scene. The officers were captured on video physically assaulting Tanam.
June 2021: Manasseh Azure Awuni, an award-winning investigative journalist, reportedly received threats and intimidation after publishing an article critical of the government's handling of a military agreement.
These, as well as many more I haven't included, are violations of our right to free expression.
One of the key issues contributing to these attacks is the lack of punishment for those who perpetrate violence against journalists. While the Constitution guarantees freedom of the press, it is equally important that those who violate this freedom are held accountable under the law. Impunity for such attacks only emboldens those who seek to silence the media and restrict the flow of information.
It is critical that the Ghanaian government takes decisive action to address these concerns. This involves enhancing the legal framework to safeguard journalists and bring those who attack or threaten them to account. Furthermore, law enforcement officials should be trained to recognise the special obstacles that journalists face and how to safeguard them adequately.
It is also critical to establish a culture of respect for journalism and media independence. Public officials, political leaders, and the general public should acknowledge the critical role of journalists as societal watchdogs who hold people in power accountable. A free and independent press is a basic right in every democratic society, and we must all do our part to maintain and defend it.
Finally, attacks on journalists in Ghana endanger not only individual journalists but also the democratic foundations established in the 1992 Constitution. As a journalist, it is our responsibility to speak out against these attacks and push for the safeguarding of our constitutional rights.
The government, judicial system, and civil society must work together to create a free atmosphere for journalists, nurturing a thriving democracy that will stand the test of time.
Only by working together can we ensure that the ideals enshrined in the 1992 Constitution are protected and that journalists' voices continue to resonate as protectors of truth and democracy.