In July 2020, a ninety-year-old woman, Madam Akua Denteh, was beaten to death. The force of a community had been pressed on this elderly Ghanaian because she had been declared a witch.
This practice, in varying degrees, is pervasive in many parts of the country.
Witchcraft accusations came with deadly repercussions in medieval Europe. It was punishable by death. However, currently, such accusations are largely deemed ludicrous.
This change in the European mind, like any historical process, was grinding. Even after the Witchcraft Act, 1735 was passed by the English Parliament to prevent the persecution of people accused of witchcraft, undertones of such claims persisted for centuries.
In 1951, a Private Member's Bill was passed to replace the 1735 Act.
The Bill's long title was: An Act to repeal the Witchcraft Act, 1735 and to make in substitution for certain provisions for punishment of persons who fraudulently purport to act as spiritualists, mediums or to exercise powers of telepathy, clairvoyance or other similar power.
Following suit, five Ghanaian Members of Parliament (MPs), led by MP for Madina, Francis-Xavier Sosu, not long ago sponsored a bill to ensure that what happened to Madam Denteh never repeats itself.
For the better part of Ghana's Fourth Republic, MPs were barred from initiating bills in Parliament. This barrier was lifted when Parliament adopted a proposal for the enactment of a Private Member's Bill in July 2020. A Private Member's Bill is a draft law introduced in Parliament by an MP who is not acting on behalf of the government.
Since July 2020, 10 Private Member's Bills have been introduced on the Floor of Parliament with several others at different departments in the House. So far, five Private Member's Bills have been passed by Parliament and two have received presidential assent.
 Road Traffic (Amendment) Bill, 2020
 The Road Traffic (Amendment) Bill, 2020 was the first to be passed. It received presidential assent on December 29, 2020. A former MP, Ras Mubarak, sponsored the bill. Its purpose was to fill a gap in the principal enactment of the Road Traffic Act, 2004 (Act 683).
There were no guidelines in the original law to proscribe acts that constituted dangerous driving that resulted in the injury or death of unborn babies. The Act stipulates that any individual who engages in dangerous driving or cycling that results in the injury or death of the human foetus shall be convicted between three and seven years. The law also encourages a driver whose vehicle engages in an accident that results in the injury or death of an unborn baby to immediately report the incident to the nearest police station.
Criminal Offences (Amendment) Bill, 2021
 The religious and societal norms that had, for centuries, underlined how societies react to suicides and attempted suicides shaped the modern laws of many countries.
Survivors of non-fatal suicides were, in the past, ex-communicated from the Catholic Church. These attitudes led to the criminalisation of people who attempted to take their lives; and entrenched the non-appreciation of the socio-economic and psychological reasons behind attempted suicides.
MP for Asante Akim Central, Kwame Anyimadu-Antwi, and his colleague, Bernard Ahiafor, who represents the Akatsi South constituency, got together to campaign for the amendment of the Criminal Offences Act, 1960 (Act 29) to decriminalise attempted suicide in Ghana. The bill has received presidential assent.
Promotion of Proper Human Sexual Rights and Ghanaian Family Values Bill, 2021
About eight MPs have sponsored a bill to criminalise homosexuality. The Promotion of Proper Human Sexual Rights and Ghanaian Family Values Bill, 2021 also seeks to outlaw, among others, advocacy on Lesbian, Gay, Bisexual, Transgender (LGBT), intersex, queer/questioning, asexual, and many other terms.
The MPs are: Samuel Nartey George, Della Adjoa Sowah, Emmanuel Bedzrah, John Ntim Forjour, Alhassan Sayibu Suhuyini, Rita Naa Odoley Sowah, Helen Adjoa Ntoso, and Rockson-Nelson Dafeamkpor. The bill was read for the second time in Parliament on July 5, 2023.
Constitution of the Republic of Ghana (Amendment) Bill, 2021, Office of the Special Prosecutor (Amendment) Bill, 2021
The 1992 Constitution restricts dual citizens from holding public office. Although dual citizens have made a strong case for a Constitutional amendment, their wish has not been granted.
MP for Akim Swedru, Kennedy Osei Nyarko, has sponsored two bills to lift the restrictions on dual citizens. The bills are to amend several portions of the Constitution and the Office of the Special Prosecutor Act.
Earmarked Funds Capping And Realignment (Amendment) Bill, 2022
 In 2017, Parliament enacted the Earmarked Funds Capping And Realignment Act, 2017 (Act 947). The Act limits and realigns amounts that accrue to GETFund, a fund created by Act 581 to augment the government's effort in providing educational infrastructure and facilities.
Several Civil Society Groups, including the Africa Education Watch (EduWatch), have protested for GETFund to be de-caped because basic education in the country faces funding deficits.
MPs Peter Nortsu-Kotoe and Kwabena Amankwa Asiamah, the Ranking Member for the Committee on Education and Chairperson for the Committee on Education respectively, sponsored the Earmarked Funds Capping And Realignment (Amendment) Bill, 2022. The Bill's objective is to remove the GETFund from the funds capped by Act 947; thereby ensuring that GETFund achieves its purpose.
However, a source who wished to remain anonymous told The Fourth Estate that the bill is likely to be dropped by the MPs.
 Criminal Offences (Amendment) Bill, 2022
As discussed in the introduction, lawyer Sosu, Laadi Ayii Ayamba, Dr Godfred Seidu Jasaw, Helen Adjoa Ntoso and Betty Mensah have backed a bill to criminalise the declaration, accusation, naming, or labelling of another person as a witch. Although passed by Parliament, the Bill is awaiting presidential assent.
Criminal Offences (Amendment) Bill, 2022, Armed Forces (Amendment) Bill, 2022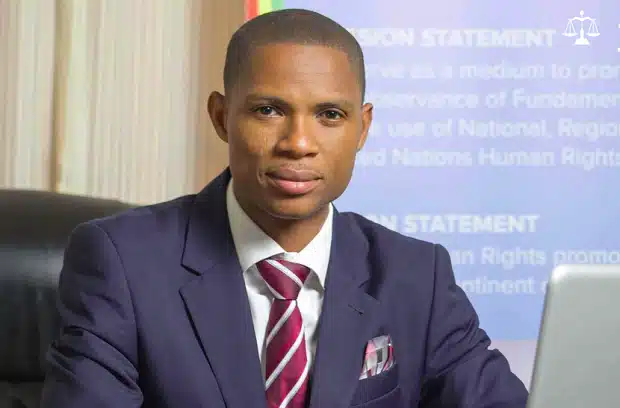 The MP for Madina, Mr Sosu championed two bills to amend two Acts: Criminal Offences Act, 1960 (Act 29) and the Armed Forces (Amendment) Bill, 2022 to substitute the penalty of life imprisonment for the death penalty.
Budget Bill, 2023
The president, through the Finance Minister, presents a budget to Parliament every year. At the moment, Parliament is limited in making substantial inputs into the budget formulation process. The Budget Bill, sponsored by four MPs, is intended to strengthen the budgetary oversight and financial control of Parliament. The MPs are Osei Kyei-Mensah-Bonsu, Haruna Iddrisu, James Klutse Avedzi, and Kofi Okyere Agyekum.
The avenue for MPs to collaborate to make laws that improve society is crucial for the functioning of a highly polarised Parliament and democracy.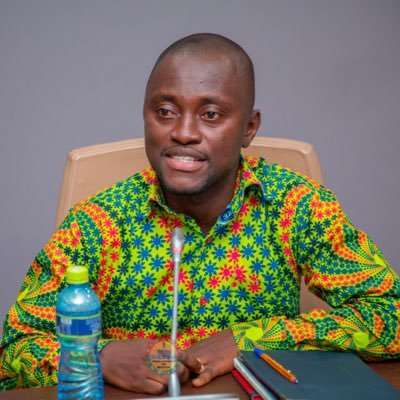 In an interview with The Fourth Estate, the Executive Director of Parliamentary Network Africa, Sammy Obeng, said the adoption of the Private Member's Bill was a game-changing moment for Ghana's democracy, especially Parliamentary work. He added that this was long overdue since the 1992 Constitution was "clear" that draft bills were not only to come from the Executive, except those that had financial implications.
According to Mr Obeng, so far, the already passed bills are "very progressive" and they have the "potential" to change Ghana's legal space.
The MP for Madina has introduced 11 draft bills. Three have reached the Floor of Parliament. He joined forces with his colleagues on three bills that are yet to be presented to the main House.
In an interview with The Fourth Estate, the MP said the "original duty" of every legislator is to make laws. He said the opportunity to introduce bills into the House has "transformed" Parliamentary work.
He stressed the need for MPs to take this opportunity seriously. According to him, legislation on many important issues is often neglected because it is not deemed as a priority by the Executive. To find issues to develop draft bills on, Mr Sosu said MPs should look into the plight of their constituents, as that is how he gets his ideas.
"So, you don't only go to Parliament to contribute to laws introduced by the Executive. But, by yourself, you can introduce laws that can have a wide impact on the nation," he said.
 Political Party Influence Threatens Private Member's Bill
The potential of the Private Member's Bill may, however, be thwarted because of some challenges, Mr Sosu said.
He said there is often an underground current to force MPs to "seek political approval" from the leaders of their political parties before they introduce some bills. This, to him, could lead to the co-option of an idea presented in Parliament as a Private Member's Bill into a policy, which could drag its passage.
Mr Sosu lamented the lack of clear procedures guiding the introduction of draft bills by private MPs. He said this "problem" is a major reason many MPs "shy away" from introducing bills.
He further pointed out that these initial gains could be eroded if the financial cost associated with introducing bills is also not remedied.
Mr Obeng of Parliamentary Network Africa, however, told The Fourth Estate that the Private Member's Bill regime has so far been successful regardless of the bottlenecks.
"For a system that does not have a direct expression in the current standing orders of Parliament, for which reason Parliament, in its current revision, is trying to make more provision for it, having more than a dozen Private Member's bills introduced, some of which have been passed within this three-year period, it is a big success," he said.
Mr Obeng said bills sponsored by the government get the needed resources to produce a strong draft bill. He said a ministry or agency that intends to introduce a bill often has the ability to hire a consultant, organise multiple stakeholder engagements, and has the resources available to the Attorney General's office and Cabinet before the bill is introduced in Parliament.
"Now the first part that I described, the part before it [a bill] is presented to Parliament by the government, this is the part that at the moment individual members of Parliament who are proposing a private member's bill must stomach. Where are they going to find those resources to be able to do that?"
He agreed that if the cost factor is not remedied, "disingenuous" MPs, who have or can access resources, would support laws that may not be in favour of the ordinary Ghanaian.
Also, Mr Obeng said that public participation in the lawmaking process could be easily stifled under the guise of lack of money. This, he said, could prevent the important and legitimate input of major stakeholders.
"In fact, in the context of what we call open Parliament, it is a cardinal sin to pass a law without effective public participation. And if resources and time become a constraint and are used as excuses to sidestep public participation, it portends a major danger for all of us," he added.