Abu-Sadik Yahaya lost his first child and looked forward to a replacement. However, the joy with which he expected his second child vanished when it dawned on him that he would have to live with a special needs child.
"I wanted a way out. I needed a solution. I sold my car. I spent every resource at my disposal and was ready to go anywhere and do everything possible. So, once a place was recommended by neighbours and friends, I dashed there," Abu-Sadik recounted his adventures in search of a cure.
As a spare parts dealer, he knew where to get the right components to fix defects in vehicles, but as a desperate father looking for healing for his child sick with cerebral palsy, he did not know where to get the solution.
Eventually, he found his 'solution centre' on the premises of a mallam (a seer who is able to reveal past, present and future happenings and provide remedy or counsel).
"You have not offended anyone; this is from God. This is your trial because God knows you can bear this burden," the mallam told him in words that travelled deep into his heart, as they resonated with Qur'an 2:286: "God does not burden any soul with more than it can bear."
Abu-Sadik does not walk alone in this fate; he has a partner in Eric Akwasi Banor, who initially, did not understand why his daughter should suffer from down syndrome.
Just like Abu-Sadik, Mr Banor, a driver, drove around town, seeking medical help from orthodox practitioners and herbalists, all to no avail.
"I must be paying for the sins of my forefathers," he thought at a point.
However, after wandering in vain in search of deliverance from the "sins of his forefathers", he decided to accept Jemima [his daughter] just as God gave her to him.
"We are very happy to have her as a child," he said in an interview with The Fourth Estate.
Mabel Aku Kuleapenu and her family are also in search of relief for their brother, David, who is suffering from speech and walking impairment.
According to her, the family could not help David, their physically challenged brother, to either go to school or learn a trade because they were too poor to do that.
"We don't know where to take him so we are only hoping and praying that God will help him grow so that we can discover his talent.
"We lost our mother in 2018 and that is our father sitting there," 30-year-old Mabel said, pointing to her father. "He is not working so it is myself and other siblings who are taking care of them [David and their father]. It is difficult for us."
Children, gifts from God
Children are mostly considered a gift from God. But while that gift may be divine, human factors such as age, self-medication during pregnancy, hormonal imbalance, and pre-natal or post-natal conditions can alter the formation of children, according to experts.
"Special needs" is an umbrella term for a wide array of diagnoses, from mild to very challenging conditions.
Experts say children with special needs may have developmental delays, medical conditions, psychiatric conditions, and/or congenital conditions.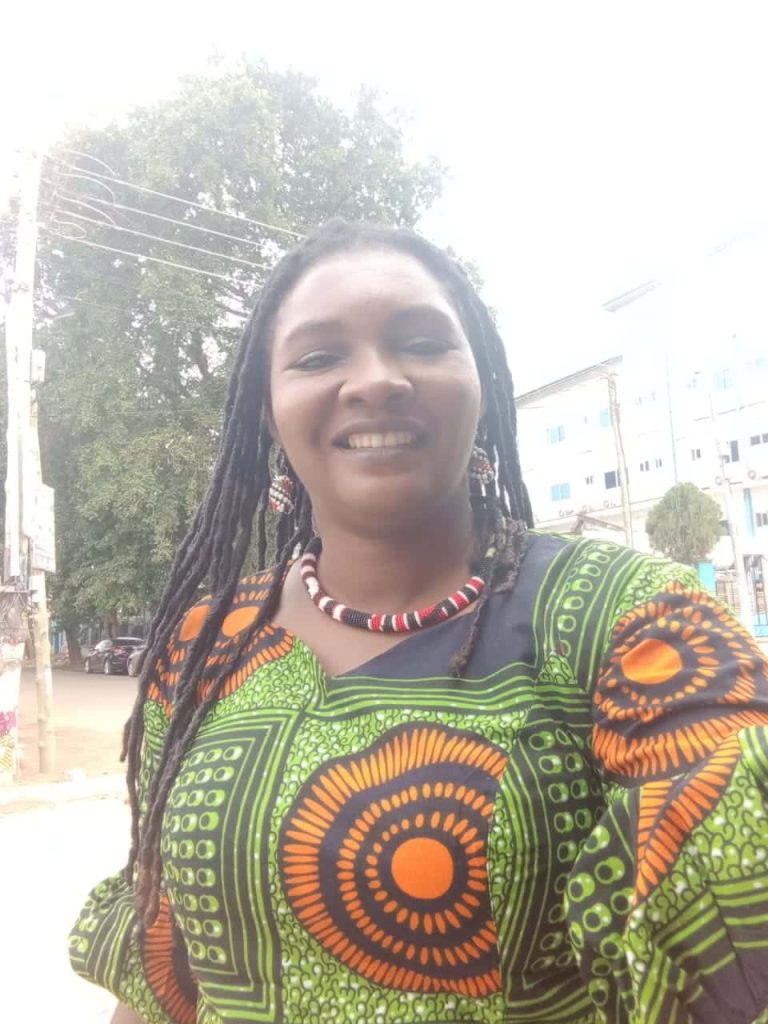 The physical conditions suffered may include multiple sclerosis, allergies and asthma, juvenile arthritis, leukaemia, muscular dystrophy and epilepsy, while the developmental conditions may include down syndrome, autism, dyslexia, dyscalculia, dysgraphia, dyspraxia, aphasia or dysphasia, auditory processing disorder and visual processing disorder, Ms Joan Kafui Wenya, the Coordinator for Special Education at the La Dade-Kotopon Municipal Education Office, explained.
Stigmatisation
Ms Wenya, further explained that stigmatisation pushed frustrated and depressed parents to mete out inhumane treatment to special needs children, including locking them up in rooms, starving and, sometimes, poisoning them so they (parents) can be free.
"In public, people shun us as if he's a plague. When we board public transport, some passengers would not even want to sit close to us. As such, I have no option but to charter a taxi or an Uber for all our rounds. Even when I have to take him to the hospital, it has to be a private one to avoid the weird and uncomfortable glances from people," Abu-Sadik recounted his encounter with stigmatization.
The ugly face of stigmatization is not directed at parents only; special needs workers and officials like Ms Joan Kafui Wenya also face it.
"You find people tagging and jesting. They say things like, 'Some of your people are here. And when having a discourse, one can jokingly say, 'You are an adult with special needs,'" she recounted.
According to her, when she got pregnant, some people, told her they could not wait for her to give birth to a special need child because she championed their cause.
Effects of COVID-19 on special needs education
When the COVID-19 pandemic took the world by storm, it unleashed catastrophic effects on the economy, business, health and education of many countries.
In Ghana, special needs education received very little or no attention from the state in the interventions the government put in place to mitigate the effects of the pandemic.
As the traditional education system at the pre-school, basic, high and tertiary levels transited to online studies in the wake of COVID-19, special needs education was neglected, as parents and caregivers had no support to cater for the education needs of such children.
A caregiver to special needs children, Auntie Maggie, said due to the underlying conditions of special needs children, their schools closed down even before the government directed the closure of schools.
"It was more disturbing as there was an escalation of behavioural issues, throwing of tantrums and refusal to eat since they were cut off from their usual routine of going to school. We tried online classes for our students, but they were so new to it and it wasn't sustainable because even face-to-face is not easy, how much more online?" she said.
In his 21st broadcast to the nation on measures taken by the government against COVID-19, President Akufo-Addo announced the reopening of schools.
"Our children must go to school, albeit safely, and we are satisfied that in the current circumstances, the reopening of our schools is safe," the president said.
Prior to the lockdown, the New Horizon Special School had a population of about 100 pupils but only about 30 of them reported when school resumed after the Covid-19-induced closure of schools.
The school authorities could not reach out to the parents of some of the children, while others were said to have relocated to places very far from the school.
However, the global pandemic did not spare the Ghanaian special needs schools. The ravages of Covid- 19 were heavily felt among them after the president's announcement. The fullest weight was felt when these expatriates sent information that they had to withdraw their support due to the economic crises that came with the pandemic, a parent mentioned in an interview with The Fourth Estate.
The special school owners knew that the withdrawal of the donors will affect enrolment and attendance of students because part of the bills which had earlier been waived for parents due to the availably of funding would now have to be borne solely by the parents without any reduction.
For parents, they knew it was "a door of no return". That is, without funding, or subsidy on charges and fees, they could not bear the expenses to keep their children in the special schools. As a result, some of the children were withdrawn. The fortunate ones were sent to regular schools and the others, were kept at home.
For those who enrolled their wards in regular school, it was because they could not afford the fees, but others have completely dropped out of school.
According to Ms. Wenya, a special needs advocate, some parents were scared that their children's condition would deteriorate if they sent them back to school, so they preferred to keep them at home.
Yahaya, Jemima and David
Yahaya Abubakar and Jemima Barnor are children with cerebral palsy and down syndrome respectively. They are among children with special needs who have enrolled in regular schools after Covid-19 struck.
Yahaya, 14, is in Class 4, while Jemima, 10, is in Class 1. But they are struggling in their new school environment.
"Yahaya is coping. He is unable to hold items; not even a pen. He has to be fed because he is unable to eat by himself. His teacher and friends feed him," Abu-Sadik said.
At Manu in the Ketu North District in the Volta Region, David may be far away from Yahaya and Jemima, who are in Accra. Suffering from speech and walking disability since birth, however, the 17-year-old David shares a similar fate with Yahaya and Jemima.
David lost his mother in 2018. His father is bedridden with a stroke. This has compounded David's situation.
He is 4.5ft tall, but with his walking disability, he requires the support of his six siblings, especially Ewoenam. Failure to get such support could make him fall anytime he attempts to walk.
David started school late. He dropped out after Class 1 at the Ohawu Basic School for three reasons. First, he had to walk for 21 minutes, about 1.8 Km to school. Second, his classmates mocked him because of his speech impairment. And, third, he hardly grasped what was taught.
Ohawu Basic School does not have the support system to enable him to access the classroom and function as a pupil.
According to a former head teacher of the school (at the time David was in school), Daleku Daniel Kwaku, David needed a skill support system that would ease his mobility and speech.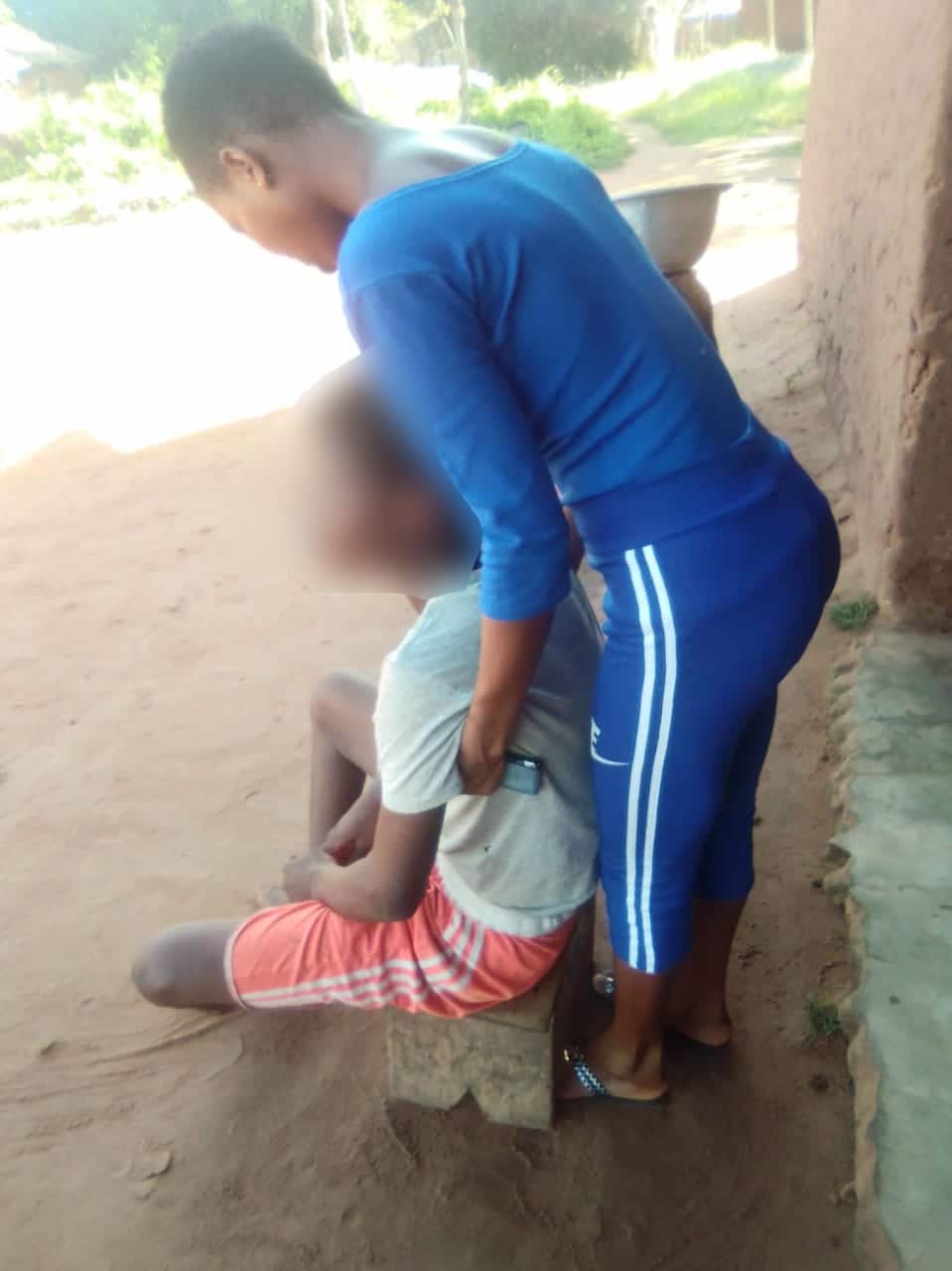 He found such a support system only in his sister Ewoenam in junior high school who accompanied him to school.
This means on days Ewoenam was unwell, David could not go to school.
In fact, Ewoenam had to abandon her dream of continuing her education after completing JHS in order to cater for her sick brother.
A 'cursed child?'
The joy of giving birth to a second boy did not last long in David's family. At age 3,
David could not walk, could not speak nor communicate in a clear voice with his
parents or siblings as his age mates did.
David suffers from childhood apraxia of speech (CAS), a speech disorder that makes it difficult for a child's brain to coordinate the complex oral movements needed to create sounds into syllables, syllables into words, and words into phrases.
To some community members, David is a cursed child from the gods and that is the basis for deep-seated stigmatization against him.
In spite of the challenges David's walking aide, Ewoenam, is excited that her brother is improving in terms of managing his life.
"David is growing. He is now 17 years old. His voice is a bit clearer now than in the past. He can now eat by himself and can also walk alone, except that he sometimes slides off and falls. But anytime he falls, he hurt himself, so sometimes I have to help him to walk around," she said.
Taking care of David has put Ewoenam's life on hold. She cannot do anything else, but she is willing to continue to be her brother's keeper.
She appealed to benevolent individuals and institutions to support David to enable him to function independently, adding, "Any help to David will lift the dependence burden on me, then I can also do something for myself."
"I wish to see him grow, get married and make his family," she added.
Mabel could not agree more with her sister.
"We need a support system or school that can give him [David] the needed skills and training. Even if he cannot learn or continue the school, we are only hoping that he will be supported to learn a vocation so that as he grows, he does not become a burden but have the capacity to take care of himself and his family," she said.
Empathy, not sympathy
 According to Ms Joan Kafui Wenya, in order to ensure that people better appreciate the state and conditions of special needs children, caregivers and society must show empathy instead of sympathy.
"I've made colleagues, teachers and other people know that we must not sympathize with persons with special needs. They don't need our sympathy, but we need to empathize with them. Empathy means putting yourself in their condition to see how you can manage it. Accept the child's condition and make sure you are pushing for the child's reformation," she explained.
On her part, Auntie Maggie considers three decades of her job as a "ministry", saying seeing the children independent and doing things they could not do earlier brings her so much joy.
"Seeing the crafts of some of these kids brings a bunch of joy. They are pure; they are affectionate and very appreciative of what you do for them," she noted.
The Communications Director for Child's Right International, Afia Nyamekye Kumah-Abrafa, said taking care of children in society was everyone's responsibility so all should get involved.
"Investment is not only money. Investment is love, care and attention. Children with special needs should not be looked at as liabilities because an Adult is a child who has survived," she said.
The families of Jemima, Yahaya and David have accepted them as gifts from God, and they keep offering them the requisite assistance for their daily progress.
That is why Jemima has a good reason to be cheerful and express it in singing and dancing. Yahaya and David have big dreams for the future, the former wanting to become an Imam (an Islamic teacher) and the latter, a mobile phone repairer.
YOU MAY ALSO WANT TO READ:
The students who are taught how to cry
The writers of this report, Deborah Pokua Bempah & Richard Mensah Adonu, were Fellows of the maiden edition of the Next Generation Investigative Journalism Fellowship at the Media Foundation for West Africa.