Abena Gyan is frustrated and tired of the excuses, tired of calling her mother or her brother for help.
She's tired of being afraid to eat more than twice a day because she is broke. Tired of the long walk from the Kwame Nkrumah Circle to the Ako-Adjei interchange, where her place of work is located.
She lives in Dansoman, but she has had to deboard at the Nkrumah Circle and take a 4.3-kilometre walk to work on many occasions because she was too broke to continue on a vehicle.
It is one of the many austerities she is taking to cope with the financial distress she is facing as a result of the failure of the National Service Secretariat to pay her allowance for five months.
Abena is among thousands of new university and other tertiary graduates doing their mandatory National Service across the country. However, they have been paid only once in March 2022.
Afraid of victimization, Abena and her colleagues spoke to The Fourth Estate on condition of anonymity.
"The service, if not that it is compulsory, I wouldn't do it anymore," she said staring blankly into a canopy of trees.
Some of the unpaid national service personnel have turned to anything; from borrowing from friends, asking for help from relatives or cut down on the number of their daily meals just to survive.
In the case of Abena, her problem is compounded by her landlady's stance on the time to lock the gate of the house.
By 8pm, all tenants must be home or risk sleeping outside. This means, she has to spend money on taxi or similar means of transportation to get home early.
On occasions that work demanded more time from her, she had to sleep at a guest house close to the house, she lamented. It costs money she cannot afford to part with.
As she spoke about her dependency on her relatives, including a jobless mother, her face flashed with anger.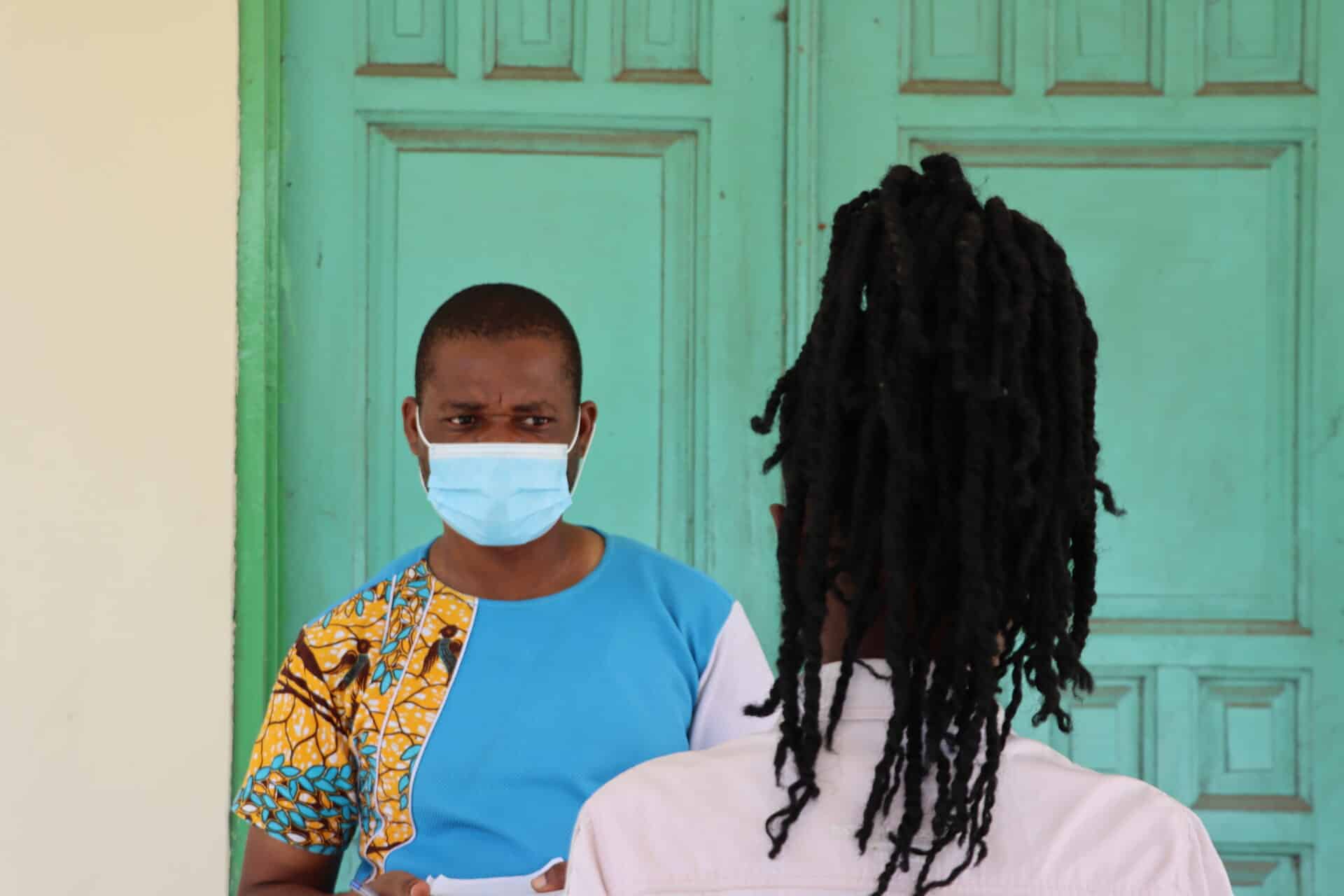 "Sometimes, I have to call my mother or my younger brother to see if they can send me something. I don't call them often because it looks as if you're worrying them. You're always coming for money. At this age, I don't think I should be requesting money persistently," she said.
With prices of goods and services biting hard on almost every pocket in Ghana, Abena said the plight of national service personnel should attract the interest of the government.
"The allowances they give us, GH₵ 559, can't do much. Already things are expensive. Everybody can testify that when we entered this year within a short time, prices of things have increased. Even pure [sachet] water is now 40 pesewas."
The situation, she stated, was taking a toll on her mental health.
"I rent. I take care of myself, and if, at the end of the day, they don't pay the money, it is very stressful. When you realize that you don't have money, it is a lot of mental stress."
Abena's story shares the same pain, anger and frustration with Adjoa, who lives in Oyarifa but works in the heart of Accra.
The journalist spends close to GHc 30 on transport and food daily.
It is money from her parents. But it has a condition attached—she has to pay back when she is paid her allowance.
But, like the others clutching on hope, she has been paid only once. That was for January. It was paid in March. Before then, she went October to February without her allowance.
That amount, she said, went into settling debt. Not her parents' but rather friends who lent her money to buy clothes.
"My friends gave me the money, so that when the allowance came, I could pay them back. By the time the January allowance came, it was gone," she said.
When she started national service, Adjoa's expectation was to save enough for short courses that would give her soft skills in preparation for the world of work after her National Service, which ends in August this year.
But now, she said she felt defeated.
"Upon all these, you still have to write stories because your creativity has to be on point," she said, and pointed out that "the money is a motivation to cushion yourself for the most basic necessities of life."
Then there is Akua, the daughter of a single mother, who is on retirement. She has a degree in political science.
She is worried about the pressure she is putting on her 67-year-old mother.
"She is still supporting me like I'm in school. It is stressing her. I live at Kaneshie and the fare keeps increasing. In my department, you have to come every day. How do we feed?" she asked a question whose answers lie in the bosom of the National Service Secretariat (NSS).
But the answers are not forthcoming.
From Tuesday to Friday last week, The Fourth Estate continuously reached out to the Director, Public Affairs of the NSS, Armstrong Essah, through phone calls and WhatsApp messages for him to speak to the issues of the arrears owed the national service personnel.
His only response was that he was overwhelmed with a busy schedule.
The president of the Ghana Broadcasting Association branch of the National Service Personnel Association (NASPA), Emmanuel Dei Anarkwa, told The Fourth Estate that his colleagues continued to inundate him with complaints about food, transport, rent.
He said,"Some even go to the extent of weeping. It is very sad."
"Anytime you send these complaints to the regional and national executives, the feedback is that we're working on it. We should exercise self-reliance; we should be patience and so on."
With little or no financial support to push them, Mr Anarkwa said some of his peers had stopped coming to work.
"I know someone who has not been coming for a month now. She's keen on it that until payments are made," he disclosed. "She can't come anymore because she has made sacrifices from October to December. But still she hasn't still received anything."
Others The Fourth Estate spoke to also said if push came to shove, they would quit the National Service and probably do it next year.
While his colleagues lament over their financial difficulties, the National President of NASPA, Emmanuel Brimpong Akosa, in a statement dated April 5, 2022 gave some assurances.
According to the statement, NASPA could confirm that payment of allowances for February was to be made by April 6, 2022.
Nothing happened.
His colleagues were left angry and disappointed, but they had one plea to the NSS Secretariat.
 "Pay us, we are suffering," Abena said.